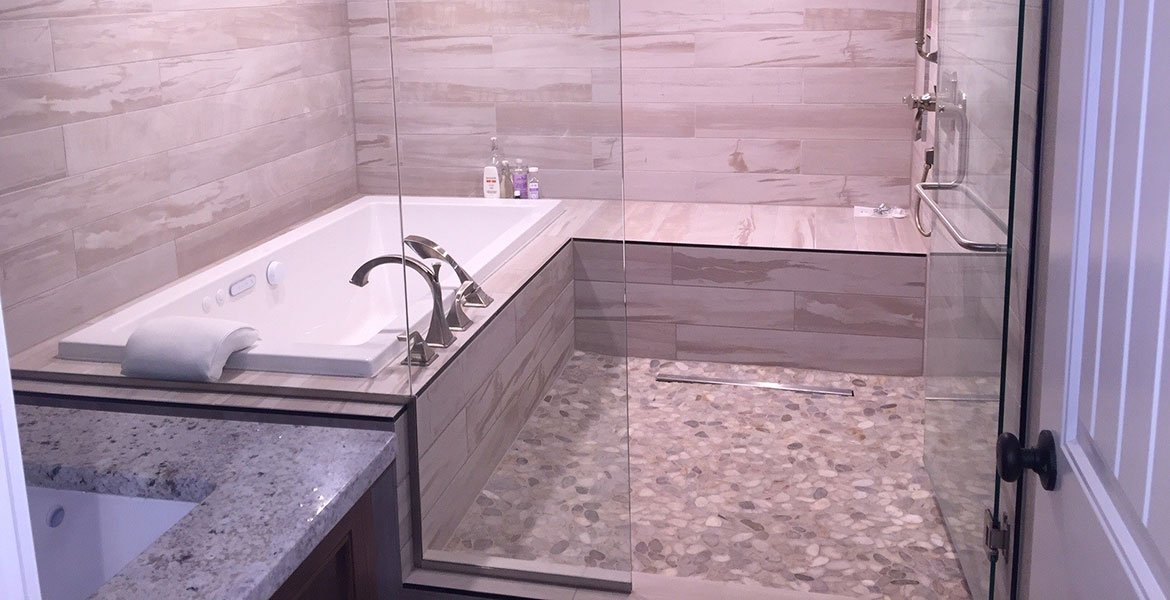 Find The Right Bath For You. Call Now!
Freestanding Whirlpool Jetted Tubs
Drop-in, Corner & Alcove Whirlpool Jet Bathtubs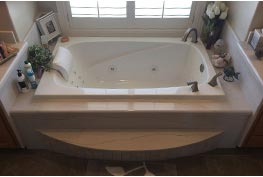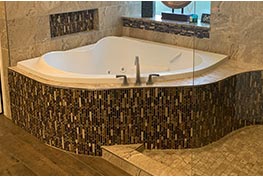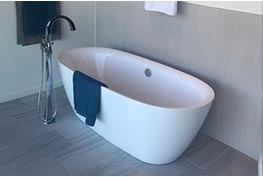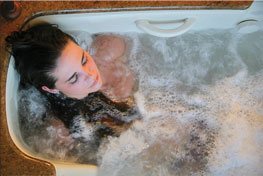 The ultimate combination: powerful jets and soothing air bubbles. Combination gives you the ultimate experience of both the Hydro Massage Jets and the Air Bath.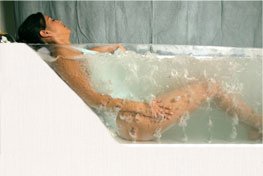 The gentle, embracing massage of warm air bubbles. When you choose an Air Massage bath, you give yourself the sensation of thousands of bubbles.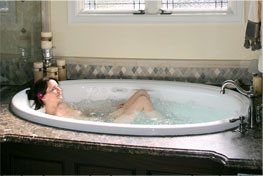 Powerful jets for optimal hydrotherapy. The jetted bath, powered by our hydrotherapy jetting system, gives bathers a therapeutic, invigorating massage.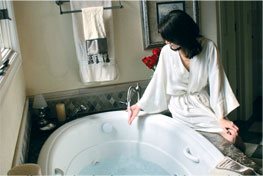 A quiet, calm soak: the foundation of hydrotherapy. For sitting, stretching, reading and relaxing, a soothing soak bath is a simple, tranquil pleasure.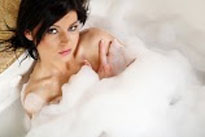 This revolutionary system increases oxygen levels up to 60%. Boost metabo-lism, increase circulation, and help your body maximize nutrient absorption. The ultimate in anti-aging!
What to look for in A Quality Jetted Bath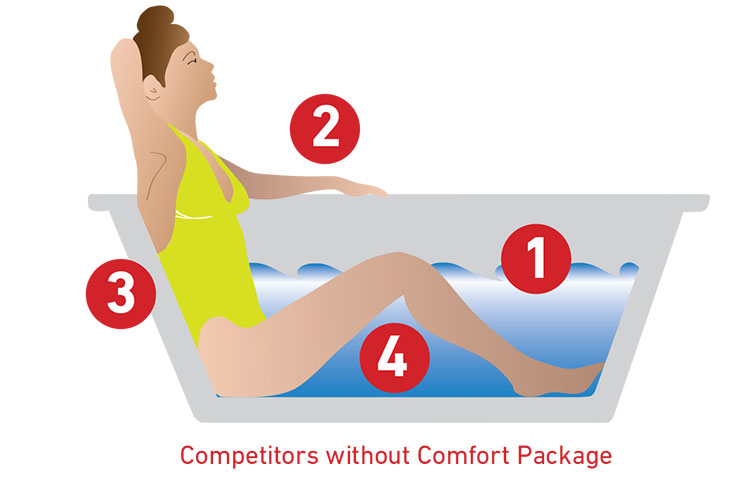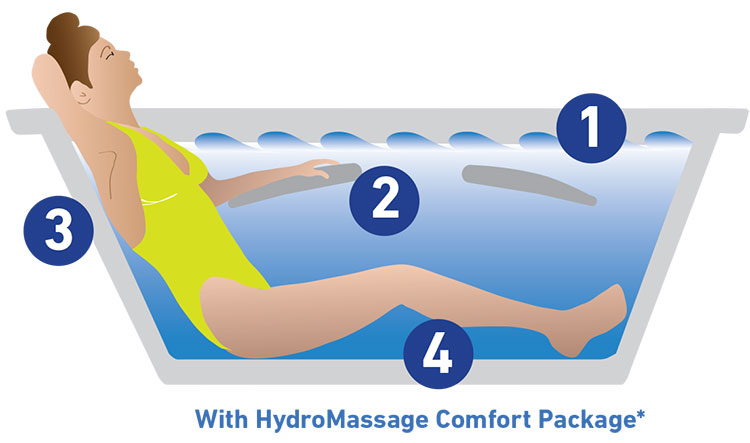 Details matter. When you're investing in a jetted bathtub, comfort is key to a good bathing experience. HydroMassage offers you the following comfort features, which are not available in most other manufacturer's models.
1. Deep Enough Hot Water Level
What good is a hot bath when the water level only reaches your belly? You get cold quickly. Our baths allow the hot water to cover your upper chest and shoulders. You stay warm and comfortable!
2. Armrests Perfectly Placed
Many baths don't offer armrests. Your arms are either cramped inside the tub, or resting on the lip of the tub, which is too high and creates tension in your neck and shoulders. Flat armrests aren't much better. Our baths have ergonomically designed armrests that allow your elbows to be down and your hands up, releasing tension in your neck and shoulders.
3. Relaxing Back Reclined Position
Your bathtub should feel like a recliner chair. Some baths force you to sit almost straight up, which is not comfortable. Our baths have a sloped back from 115 – 130 degrees, which lets you lay back comfortably.
4. Room to Stretch Out
Baths that don't allow your legs to stretch out make you feel cramped and uncomfortable. Our baths give you the space to stretch out and straighten your legs, for comfort and options to move around more.
*Comfort Package available on most models. Different models may include different comfort features – verify before purchase.