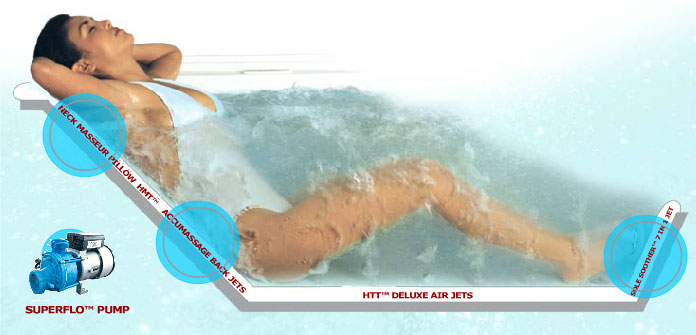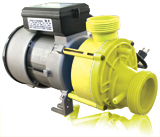 THE HIGHEST PERFORMING PUMP IN ITS CLASS.
The majority of our hydrotherapy water jets are independently adjustable so you can customize the pressure to your comfort level. The Superflo pump powers the jets that target the feet, legs, back shoulders and neck. You won't believe the relief you will experience for arthritis, tired muscles that keep you awake at night, stress reduction and how this hydromassage bathtub pump enhances your overall health.
The SUPERFLO™ PUMP was designed exclusively for Hydro Massage.
3 Speeds-Select from a soft, medium or deep tissue massage
High output enhances (HTT™) Hydro Muscle Therapy
Heavy duty for long life
Oversize plumbing for high water flow and massage therapy