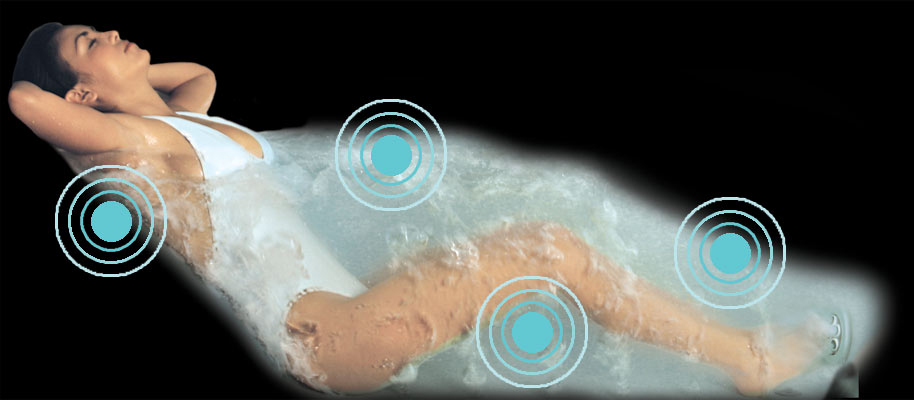 My home is my sanctuary. It's where I feel most at peace. My bath and the Hydro Sounds Music Therapy System are my method of achieving inner piece and tranquility. A haven where I can go alone for 30 minutes to be with my thoughts and escape from the noise of life – with my favorite music. The sound waves from the water music system actually vibrate and travel through the water and into my body's inner core. The sounds can also be heard throughout my bath environment.
Hydro Sounds saturates your bathing experiencing in the soothing
sounds of your favorite music. Hook up your MP3 player or your sound system and relax to your kind of musical therapy.
The Hydro Sounds Music Therapy system is a must-have option for your Hydro Massage bath. The bathtub speaker system installs seamlessly into the bath fixtures so that you have total control of the system at the touch of a button.
Contact us to learn more about our Hydro Sounds water music system.