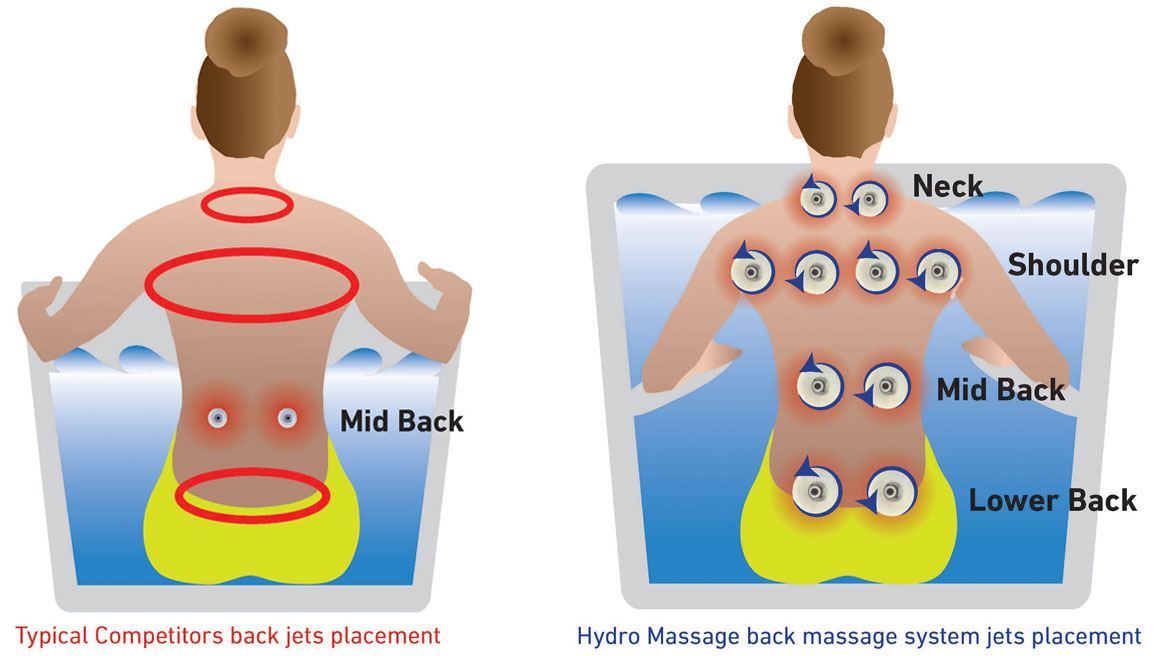 When you are looking for a jetted bathtub for back pain relief, a few things are critical. These things include the number of jets, jet design and strength, and jet placement. Hydro Massage designs our back massage system to cover all parts of your back – your neck, shoulders, mid back, and lower back.
Jet Design:
Most whirlpool bathtubs only provide very small jets that produce a single stream of water the size of a pencil. That does not provide a true massage benefit. Hydro Massage jets each deliver a strong but soothing massage because each jet provides dual pulsating stream of water. Each of our jets covers approximately a 2″ diameter area.
Jet Placement:
Other jetted bathtubs typically have only a few jets on the back of the tub, hitting approximately mid back. If you have back pain in other places, which most of us do, you have no relief. Hydro Massage back massage system covers a much larger area of the back of the tub, targeting your neck, shoulders, mid back, and lower back. We do really have your back!